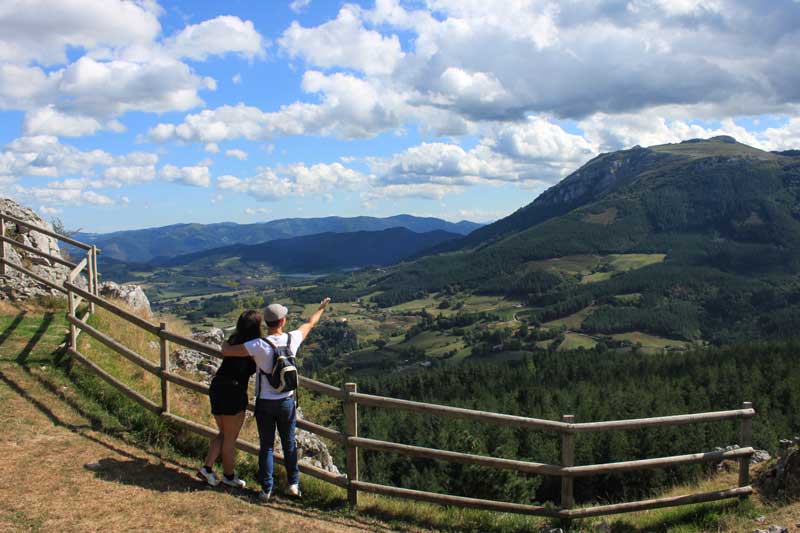 Experiences
País Vasco
Landscapes and much more... If you want to know the historical and natural heritage of the region you have it very close.
Desde Areano te queremos recomendar algunas experiencias únicas de turismo en el País Vasco que no deberías perderte al visitar nuestra comarca. Descubrirás paisajes increíbles, degustarás sabores únicos, vivirás costumbres ancestrales… Sigue nuestras recomendaciones y sumérgete en una experiencia 100% made in Euskadi.
Find your perfect activity
Find your perfect activity
Prepare your tour or excursion, depending on the time you have
15 '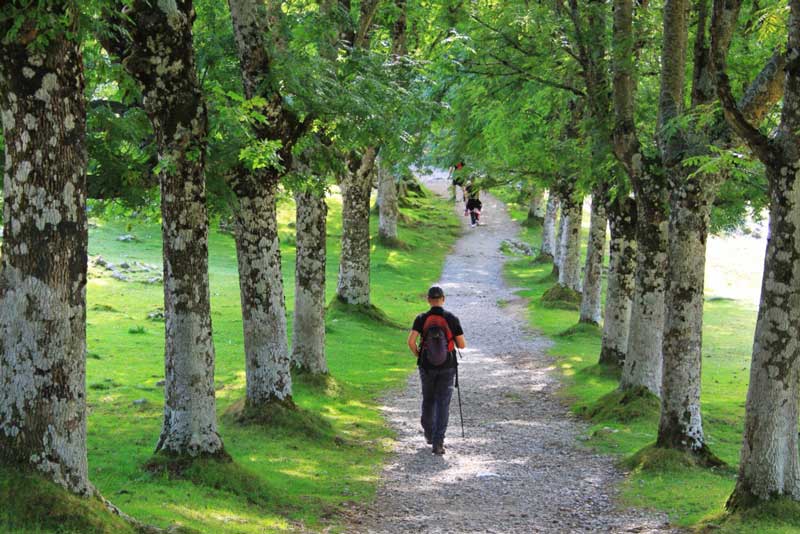 Aizkorri-Aratz Natural Park
It preserves a good extension of original forests, especially beech forests (40%), although there are also areas of oak trees, and it is here where the highest peaks of the Basque Country are located.
It is also worth mentioning the fauna that inhabits the park, from birds of prey to endangered invertebrates.
Likewise, the cultural heritage of the Aizkorri-Aratz Natural Park is very remarkable.
Not in vain there is the possibility of visiting a first class religious center such as the Sanctuary of Arantzazu, or megalithic monuments, and even ancient structures related to charcoal-making and shepherding.
15 '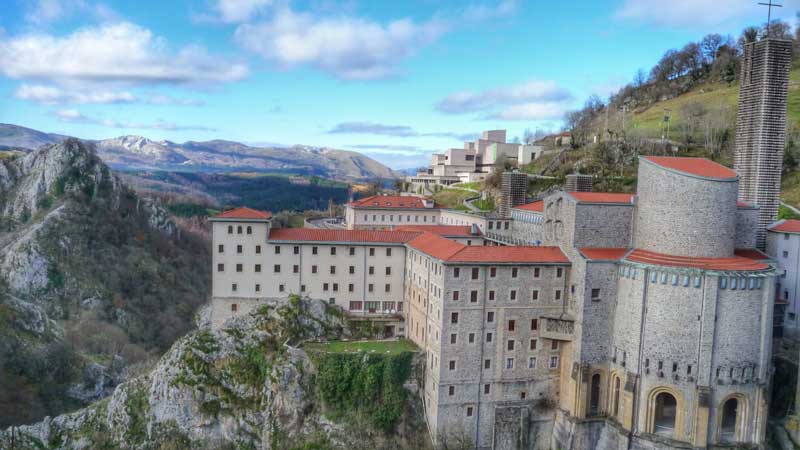 Alto Deba region
The rural house is located in the valley of Alto Deba, one of the most remote and authentic valleys of the Basque Country. This region is known by the name of Debagoiena, and is full of unique corners, an unparalleled gastronomy, and ancestral traditions.
In the following link you can find all the information of tourist interest of the region, as well as the activities, fairs and markets that are organized in the area.
More info in this link: Debagoiena Tourism